In life, we all experience rejection and I am certainly no different.  Whether it was in a romantic relationship that didn't work out, not getting that job that I was more than qualified for, or simply just being told "No" rejection has been woven into the fabric of who I am.  As an African American female, I have come to adopt philosophies or reaffirming statements that I tell myself like "it is what it is, so keep it moving", "You missed this bus no biggie you will catch a next one", "Their loss, not mine"," What's for me is for me". While all of these affirming statements are true and have helped me to minimize the rejection and keep me moving forward, what the affirmations didn't do was allow me to simply stop, take it all in and just live in the rejection for just a moment in time. I realized that I had never really acknowledged that rejection hurts. I have always just pushed past it appearing to be resilient, or at least, "so I thought".  
It's funny that as long as I have been on this earth 🌍 I had no idea how being rejected actually affected me until I saw the word REJECTED In big bold red letters as a Voice Talent.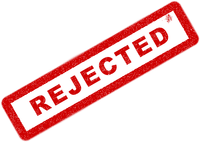 I decided to join a platform for freelancers just to see what it was about. I auditioned and placed bids on several jobs, booked a couple of them, and even got a few long-term clients.  But there was that one IVR job that was life-changing.  I sent a bid and this particular client sent me the big fat red REJECTED.  Can you say OUCH!  Please bear in mind that I know my voice will not be as my mom used to say "everyone's cup of tea" and that as voice actors rejection is a part of the process.  We either book the job or we don't and then we keep it moving and say "Next Audition", it's the nature of the beast.  But if I am honest, seeing those big bold letters saying I was REJECTED made emotions bubble to the surface that I had obviously been suppressing for years.  It hurt 😢 and made me question very briefly" Am I Good Enough?"  "Is this what I am called to do?"  I was deflated for a second but I was then reminded that every step of my life had been ordained and all of my life experiences had been my training ground to prepare me for this moment in time.  I started recalling how as an infant my parents said I came out of the womb talking, how I got bad grades in conduct for being a chatterbox in school, how I used my voice in high school participating in the Young Minority Journalism Workshop, how I majored in Communications in college, How being an investigator helped me to develop backstories and characters, how my husband a radio personality heard something in my voice and said it needs to be shared with the world.  He gave me a 15-minute segment on his radio show and ultimately encouraged me to get into voice over.  So am I called to do this?  The Answer HECK YEAH, this is what I was called to do!  Sure those big red bold letters hurt but guess what"  I AM Good Enough!  In fact, I am better than good enough.
No matter your journey, genre, industry, or path in life you will experience rejection.  The key is, when it happens don't be like me and just breeze over it, take the time to pause and acknowledge your feelings because your feelings are valid.
Then after you have picked yourself up and dusted yourself off, get out there and go SLAY the world because you were created to do whatever you are doing.  YOU are uniquely you, YOU are authentically awesome and YOU ARE GOOD ENOUGH!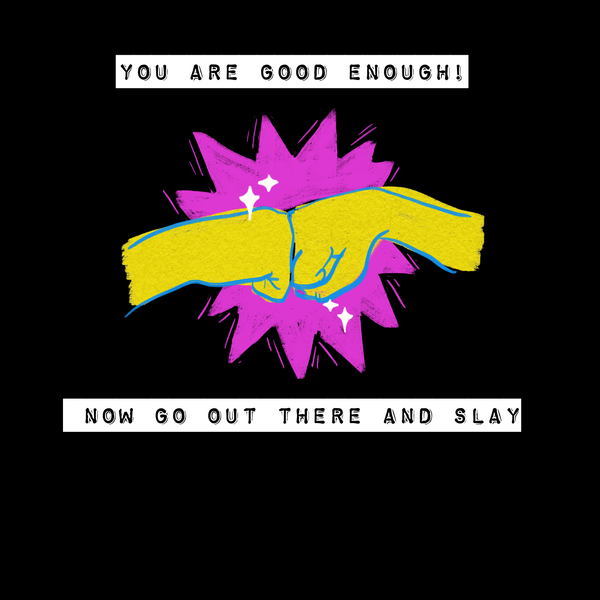 www.aprilwattsvoiceover.com
Magnifying Your Story with My Voice!